Squiggle Cuffs Burgundy-Red Ribbed Velvet
Remember Downton Abbey? I couldn't get enough of their beautiful clothing. Can't believe it was all hand made. The fabrics and colors and textures inspired us to create our velvet fingerless cuffs. Our fabrics are laced with elastic to create the crinkled look or the ribbed look. Each trimmed in our signature bubble trim then wrapped in a pink bow, perfect for gift giving. Collars and velvet hats to match.
Madame Crawly. Love the collar!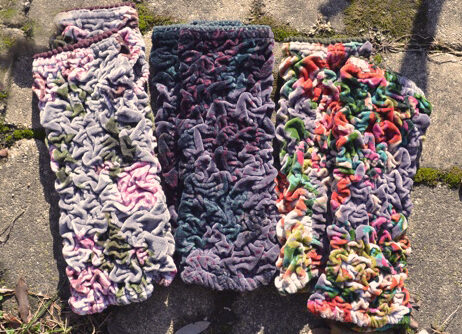 Crinkle Cuffs in Ecru, Sumi Charcoal, and Coral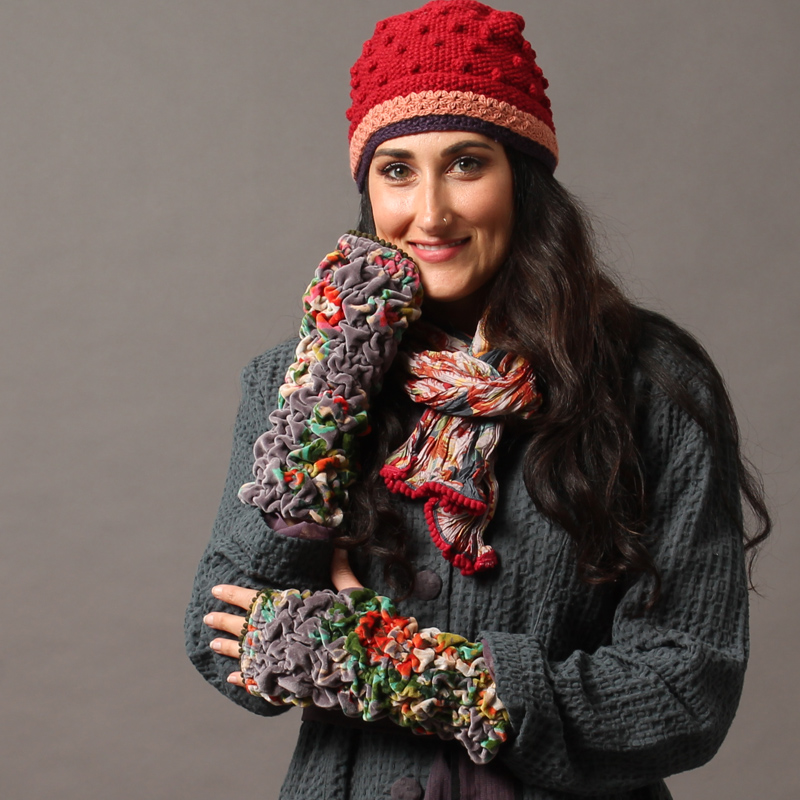 Elyssa wearing the Crinkle Cuffs in Coral. Note the thumb hole . . .